Re-set Online Life Coaching® – From Stuck to Start (by Alexandra Salomon)
Are you a hostage of your work, a prisoner
of your (bad) habits, or simply don't know
how to change your situation?
Get unstuck in 9 online sessions. Or it's on me.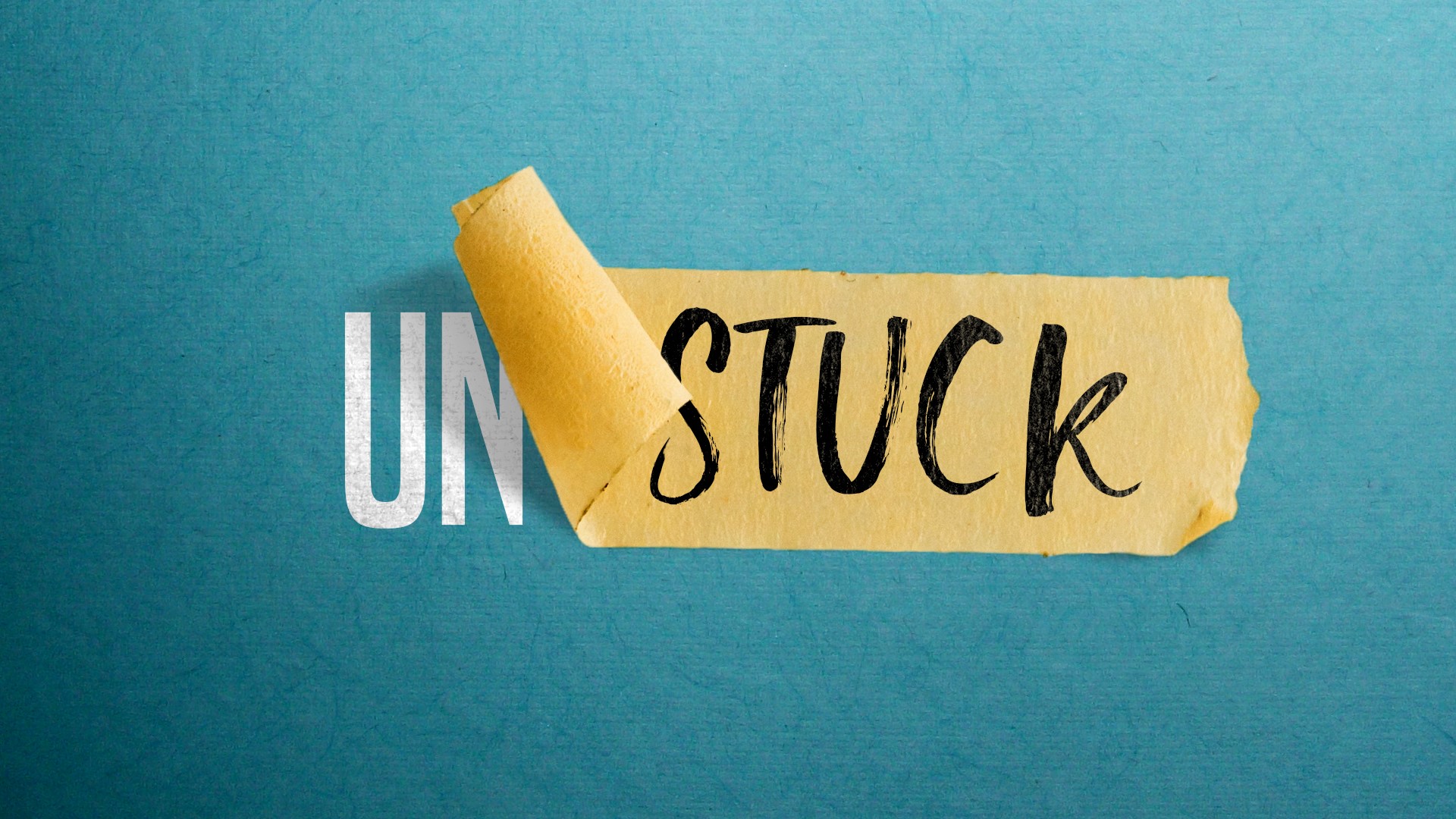 If you are overwhelmed by the amount of unfinished tasks at work, you repeat to yourself that from tomorrow you will start exercising everyday, or you simply don't know where to start to finally get the life you know you could have, just take a deep breathe. As weird as it might sound, you may "just" not know what you actually want to change. Being aware of your desire to change is a fundamental step but it is not enough.
And for sure you are now wondering why I would know how to help you get un-stuck?Well, I don't.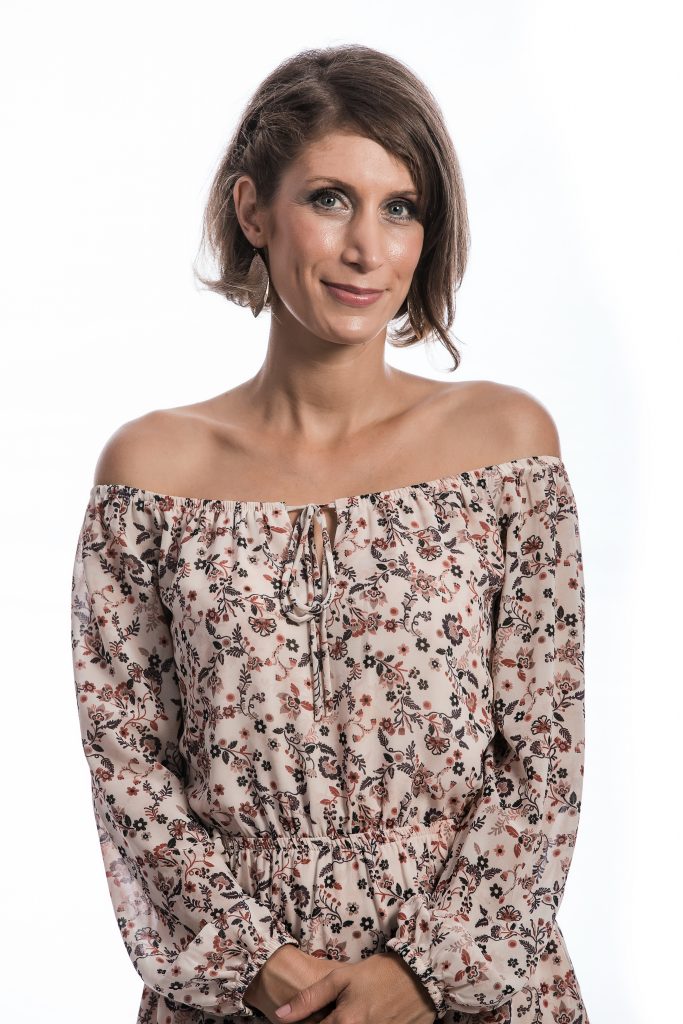 To lose weight, or get the body you've been dreaming about, there is no magic wand. It takes efforts, perseverance, and self-work. Well, the same happens with our mind. When you want to change, it takes efforts. And, it takes time to understand why you're not changing, what's holding you back.
If we knew there was ONE method that would get you those 6 packs abs, shaped legs, toned arms and curvy bum, while still eating whatever you like and exercising only once a week, everyone would be doing it. Truth is, this method doesn't exist. And yet, many Personal Trainers will tell you that you can "burn the fat and shape your whole body training just 15 minutes a day". Well, I won't tell you that. Even though your mind can be associated with a muscle you have to train, high intensity training doesn't exist to get all your thoughts in place and new behaviours all set.
Each of us is unique. And therefore, no one method fits all. And no one method is perfect.
You need to be ready to look inward. And if you're not, you're probably at the wrong place.
If you are not prepared to understand the why, then you'll forever ride your bicycle with the training wheels attached, not able to launch yourself fully on the road with full power.
And on top, you're not going to ride very far.
Get unstuck in 9 sessions. Or it's on me.
I coach people who feel stuck, caught in their thoughts, lost amongst their dozens of priorities, and simply don't know how to figure things out .
One of the most common problems is that you are jumping from one thing to the next and carry the weight of too many responsibilities and too many bouncing thoughts, that you end up doing nothing. You feel unproductive. You can't focus. You are overwhelmed.
Stuck. You are in front of a wall.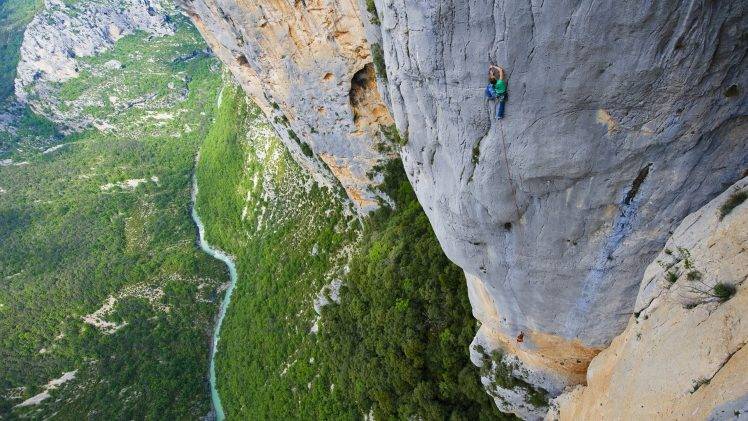 In 2009, Kevin asked Tommy if he needed a partner for his new project on El Captain, in Yosemite National Park. January 14, 2015, Tommy Caldwell and Kevin Jorgeson stood on the summit of "El Cap". After 19 days of climbing, the two-professional rock-climbers completed the hardest route ever climbed, the Dawn Wall.
It took them 7 years to prepare their ascent, hundreds of days on the wall practicing their route, failing constantly, yet keeping the dream alive to free climb the Dawn Wall one day.
They describe their story in 3 parts:
1- The process: the preparation time to explore all the parts of this quite vertical 3,000-foot cliff
2- The push: "a push" means the start of the climb, once you leave the ground. On December 17, 2014, the two climbers began their push on the Dawn Wall.
3- The top: the completion of their 7 years project, by reaching the summit. 
Coaching is like rock-climbing
From point A, where you stand looking-up the wall, it can be overwhelming to project yourself up there at the top in point B, where you aim to go. It seems impossible. So far away. So steep. When you get overwhelmed, you are in a state of not knowing what to do next. You get stuck.
You need a partner who knows what it takes. Because he knows all that can happen on the wall, and together, you'll prepare a clear map of the route to start your ascent.
Readiness to reach your goal happens 80% in your mind, and 20% in your actions. 
That is why to achieve your goal you need to learn about yourself, understand how your mind works, and sometimes progress by upskilling yourself, acquiring specific knowledge. You also need to be open to change your perspectives, fail and learn from trying, reassess, stand back and start again on a new route, until you find THE route, your route, and climb it to the top.
I had quite a few hesitations to hire a coach before I started with Alex. I thought coaching was expensive, that I would have to adjust to the coach's agenda. I couldn't figure out how a specific coach was going to be the best for me, and in how long will I achieve my goals. I wondered what the return on my investment would be.
Alex got recommended to me by someone I trusted, so I simply decided to let it go and give it a chance.
My doubts quickly let place to being able to free myself from a deep lack of self-confidence I didn't perceive when I first started to work with Alex. She guided me to find the strength to go beyond my fears. I got to find the keys to unlock the path of resolving and getting past the obstacles I was having at the time.
What I truly loved during the sessions is Alex's ability to truly listen. I felt heard.
Even when I sometimes remained stuck on my positions, I valued Alex's perseverance and her agility to open the way to let me think, get in touch with my thoughts, remove my anchors and unfold all the very tight knots I was attached to. She enabled me to understand where I was meant to go.
The coaching with Alex helped me to think differently about many other aspects of my personal life we didn't discuss at the time, and I gained a lot of trust in myself. I developed a new way to structure my thoughts, by being more conscious about the wholeness of each situation I am going through rather than narrowing views and thoughts on one aspect of it.
Alex created an atmosphere of closeness that I really enjoyed, by sharing her own personal life experiences as examples, which created a very safe place for me to open up.
I would definitely call back Alex in future, and I highly recommend her to close friends or colleagues.
From 7 years to 9 sessions
Re-set Online Life Coaching®
Re-set. From Stuck to Start.

The two most common beliefs why people don't start a coaching program, even if they are stuck and they strongly want to change, are very much normal and understandable:
1. "Only desperate people seek for help."
2. "I will not see results before months, and it works only for a very few cases."  
On the first point, the reality of facts is that the most influent people in the word are followed by a coach (think just about Eric Schmidt, formerly CEO of Google, Bill Clinton, Leonardo DiCaprio or Oprah). On the second point, this might be true. This is the reason why Re-set Coaching is helping you get ready, assess and frame your route to climb the wall. But still, you have to try it yourself. 
If at this stage you feel unsure about making the first step, this is probably the sign you should do that right now.
It might feel weird to share your struggles and worries with a stranger (oh, by the way, you can call me "Alex"), to discuss what you want to change in your life, while believing this will actually change things. The closest you get to commit with real changes, the stronger are the chances your mind will tell you to procrastinate (using one of the two beliefs above or something more creative like "I don't have time to fill a form now".)
Let's put it this way: the only certainty you have is that if you don't make this first step right now, you will stay where you are.
I am dynamic, I have done rock climbing a few times, and "thoughts climbing" a million times :D, I'm easy going, and I have a wild French accent when I speak. I am direct, honest, and also very sensitive. How I'll be with you is who I am in life, how I'll talk to you is how I talk with my friends. I call a spade a spade. And I am human too. I swear sometimes.
Let's have a chat. Let's see if I can be your climbing partner.
I had a coach in the past, it was nice, but I never followed her instructions.
I'll be straight. Change is something that comes from you. Not from the coach, nor from anyone else. As individuals, our evolution is our own responsibility. If you are about to do a bungee jumping, the monitor will never push you. He will first explain all the process of how the experience will go, how you should position, he'll explain the safety rules, invite you to take place at the edge of the platform, and ultimately, he will tell you to have fun and to keep your eyes open. But the final decision to actually jump is yours. No one will push you off the platform. No one will force you to keep your eyes open may you decide to take the step.
By experience, the teacher knows you'll get the full experience from seeing what's happening. The same happens in coaching. If you decide to hire a coach to improve yourself, it is your responsibility to follow the coach instruction and to do the tasks with intention.
If you don't, you'll simply lose momentum, or delay change to fully happen. Taks are not given for pleasure. As a coach, when I give a task it is because I have been trained and I know the power of following it.
Sometimes however, you may find it difficult to perform a task, you may find it challenging. And it is totally fine. You will not get marked. What's very interesting is to understand what was hard about it and adjust. This is how change happens.
I don't need a coach because I know what to do. And I am busy enough.
I am not here to tell you what works for you. What works for you is what you believe in. If you are convinced the coach doesn't know better, then maybe consider something else.
Why should I work with Alexandra, specifically?
Coaching has become extremely fashionable, and it is undeniably true that there is a variety of professionals out there, a variety of qualifications, and a lot of marketing done. On top of this, you need to add the complexity of finding the person you will associate with, the person who fits your style, who you can easily relate with and feel comfortable sharing openly with.
There is a range of coaches you can work with. If you read my story, I do talk about it. I invite you to read my "About me" page to understand my perspective and my approach, and I am available for a free call, which I always have with all my clients, may you wish to get to know me beforehand, and that also allows me to see if we can match. Coaching is both ways J.
I also invite you to read the detailed testimonials clients have written to me, to get an idea about how they felt being coached by me.
Does online-coach work? Isn't face to face better?
Undeniably, face to face always confers a great experience to connect.
A few years ago, this question must totally have been arguable. With the development of technologies, I believe it has never been as easy to set up a video call, being able to hear and see one another very clearly.
Online coaching is great to accommodate timetables and allow time flexibility to call, and most importantly it allows you to choose to work with a coach who wouldn't be present physically in your country.
I have a very extensive experience of coaching online across the World, and I find it very easy to relate over the screen, in the comfort of your own place or office, or anywhere you might be at the time of the session.